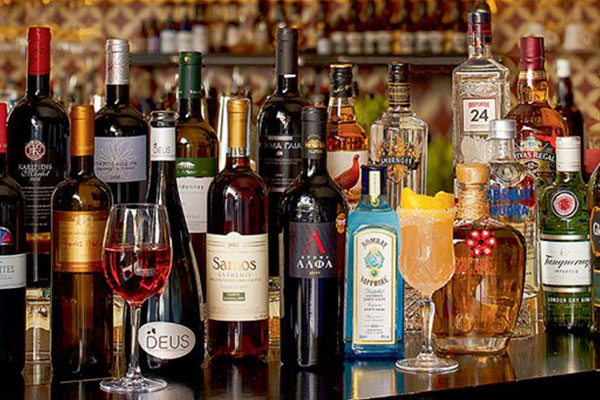 Stock the Bar
Whether you are hosting a cocktail party or just having a quiet drink by the fireplace with that one special person, this package has all the fine wine and premium spirits you need to stock your bar! There are a total of 35 bottles, each with a value of at least $50. Included are several great aged whiskies, an amazing selection of vodkas and tequilas, plus great wines from Sonoma and Napa.
Then show off your new bar with a fun night of mixology for 8 people at your home. You and your friends will learn how to craft unique, fun and delicious cocktails. After one evening, you'll be able to create your own delicious drinks better than you ever imagined. Cheers!
Mixology class to be held on a mutually agreed date.
Courtesy of Friends of The Parent Child Center of Tulsa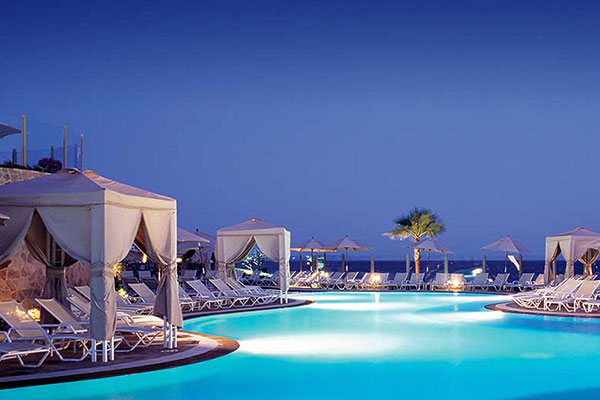 6-Night Getaway to Quivira at Los Cabos
Situated on 1,850 acres, with three miles of pristine beaches, Quivira is a tranquil retreat offering everything from world-class fishing and spectacular golf to award-winning spas, dining and service. Quite simply, Quivira elevates the quintessential Cabo experience, drawing people from around the world.
Your remarkable getaway begins with a 6-night stay for six. The condominium is located at the entrance of the gated Copala community and features three bedrooms, each with its own private bath, a spacious living area, a well- appointed kitchen with granite countertops, and a large scenic balcony. You will have exclusive access to the private Copala Club House and an outdoor sun terrace with a swimming pool. Built in 2016, the entire facility contains all of the most modern amenities, including Wi-Fi.
Golf enthusiasts will enjoy exclusive access to the Jack Nicklaus Signature course at Quivira Golf Club, a magnificent venue marked by huge dunes, sheer cliffs and rolling foothills.
You will also have access to the beautiful Pueblo Pacifica Golf and Spa Resort as well as the Sunset Beach Golf and Spa Resort, both of which offer multiple dining experiences. Pack your bags for a week you will never forget!
Date to be mutually agreed upon with the donor and based upon availability.
Courtesy of Evelyn and Al Colby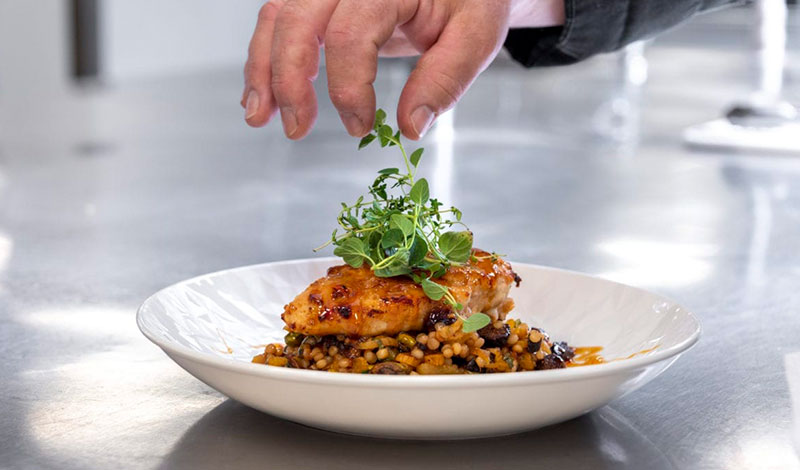 Gourmet Dinner with Chef Devin Levine
Spend a memorable evening with one of Tulsa's most celebrated chefs. Enjoy a six-course gourmet dinner for 12 prepared at your home by award winning and world-renowned Chef Devin Levine, CEC. Devin is the Executive Chef for
SAVOR… the exclusive caterer to the BOK Center and Cox Business Center. Previously, he served as the Executive Chef at Southern Hills Country Club.
Some of Chef Devin's most notable career achievements include serving as a guest chef for five Master's Golf Tournaments, serving as executive chef for three major and three non-major golf championships, and being invited as
guest chef for the 2012 NATO Summit where he prepared lunch for President Barack Obama.
Date and time to be mutually agreed upon between Chef Devin Levine and winner in the Tulsa metro area. Holidays excluded. Does not include wines and alcohol. Certificate expires one year from date of purchase.
Courtesy of Cox Business Convention Center, SAVOR… and ASM Global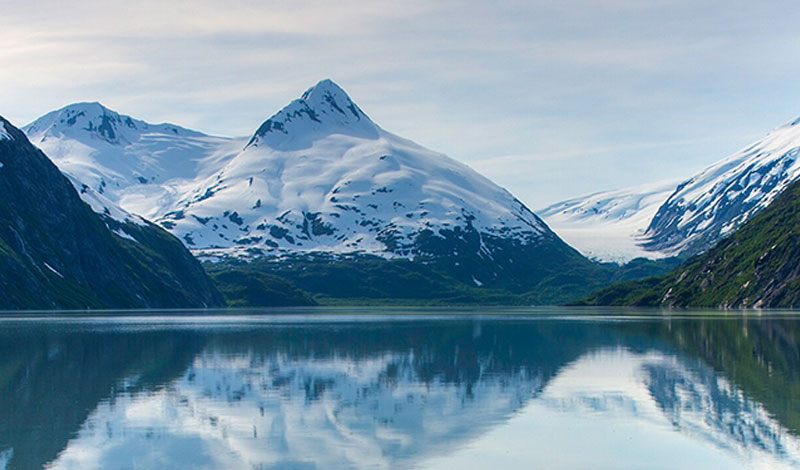 Alaskan Frontier by Helicopter and Train
This Experience for 2 Includes:
5 nights in a king room at the Sheraton
Anchorage Downtown
60-minute Helicopter tour with Glacier landing
Alaska Railroad Anchorage to Seward Round-Trip
Same Day Return
Half-Day Anchorage Craft Brewery Tour and Tastings
Enjoy Wild Alaska by air and rail! Take in the specular sight of nature and wild animals in the comfort of private tours. Immerse into the awe-inspiring beauty of Alaska by staying at the Sheraton Anchorage Hotel, located in the heart of
downtown Anchorage.
Helicopter Tour
The 60-minute tour departs from our Chugach Adventure Base and takes you over the Knik River & Glacier through the Great Gorge towards Whiteout Glacier, Colony Glacier, and Lake George. Land on the ancient hard ice next to the massive crevasses and big blue melt pools, bring your water bottle, and drink some of the cleanest water on earth! We almost always see moose, mountain goats, bands of Dall sheep, and often bears!
Train Trip
Take a train ride to the port town of Seward from Anchorage on the Alaska Railroad! You will not be disappointed by the stunning vistas on your relaxing 4-hour journey down to Seward. The large picture windows and open vestibules on the train provide excellent photo-taking opportunities along the journey, and local guides share the stories behind the sights along the way. Spend the afternoon enjoying the sites of Seward before heading back.
Brewery Tour
Get your taste buds ready for Alaska's best brews as you visit pioneering breweries and trendy taprooms. In all, you'll visit 3 of the best breweries in Anchorage. You will enjoy Anchorage's oldest brewery, a medal winner at the World
Beer Cup. Savor the chef's selection of appetizers as you taste the beers. Sip on some hoppy goodness at a newcomer
to Alaska's beer scene.
Based on availability, reservations required, restrictions apply.
Courtesy of Faith and Casey Beeman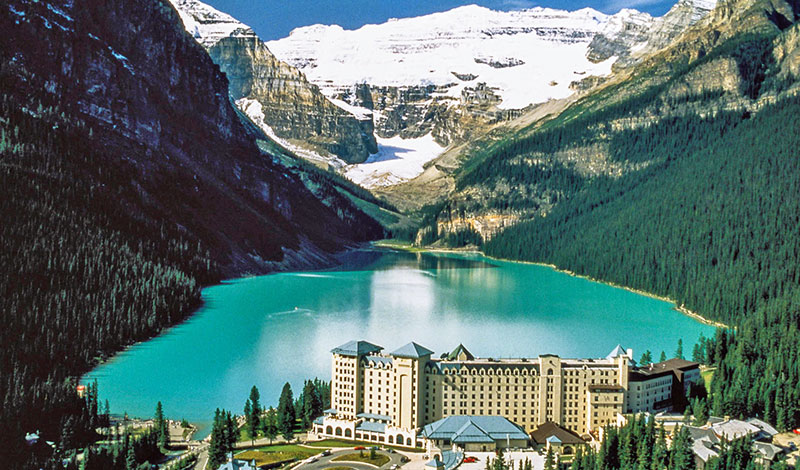 Great Canadian Rockies Getaway
Getaway to the pristine Canadian Rockies and spend 6 nights in sheer luxury. Enjoy world-class accommodations and breathtaking views. Relax and explore the picturesque alpine towns of Banff Springs and Lake Louise. From Banff National Park with soaring mountain peaks to the majestic Victorian Glacier, you will not be disappointed. A stop in Canada's most dynamic city, Calgary will complete your adventure.
Your getaway includes:
A total of 4 nights in a Junior Suite at your choice of the Fairmont Banff Springs and the Fairmont Lake Louise
2-night stay in a Junior Suite at the Fairmont Palliser in Calgary
Daily breakfast for 2
Based on availability, reservations required.
Courtesy of Friends of the Parent Child Center of Tulsa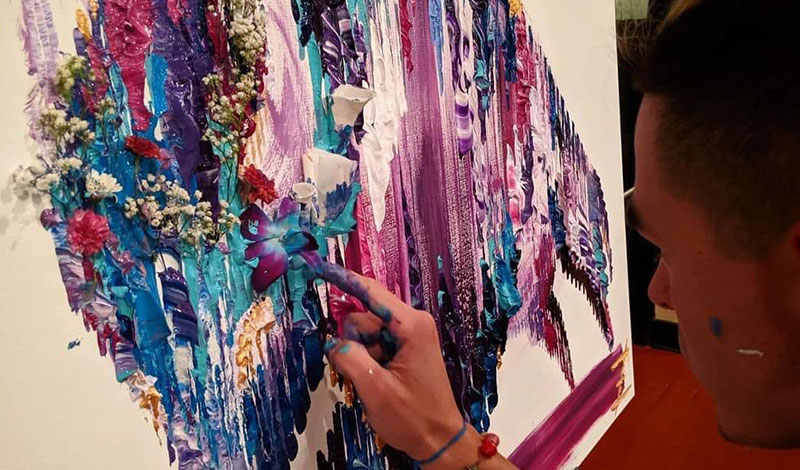 Live Painting! Zonly by Design!
We are thrilled to welcome Zonly Looman to Toyland Ball. This talented and sought after young artist is here doing a live painting of his signature Buffalo especially for you! Zonly calls it his Buffalo Blessing as buffalo represent abundance, peace, and new life to come. Primarily a self-taught artist, Zonly would paint as a child by watching other artists on PBS. His Kumeyaay and Chumash heritage, have provided a strong influence in creating multiple Native American collections. He credits both his grandmothers for introducing him to the artsier side of the world.
Courtesy of Mellonie Lawlis and First Oklahoma Bank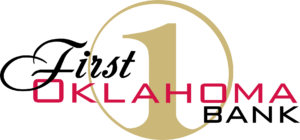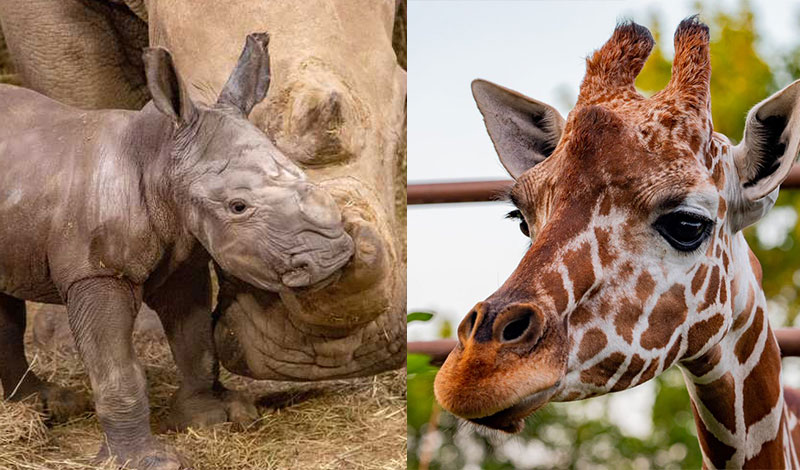 A Wild Dinner for 10 at Tulsa Zoo
Donated in Honor of Michelle Hardesty
Take a walk on the wild side with this exclusive behind the scenes evening at the Tulsa Zoo! The auction item is a memorable dinner for 10 guests on our Mary K. Chapman Giraffe Experience deck. This one-of-a-kind dinner is highlighted by a giraffe feeding for the guests as well as a unique meet and greet with one of our white rhinos. Dinner includes a catered dinner by the zoo's exclusive caterers, Taste of the Wild catering. A hosted bar is included for three hours of bar service. The Giraffe Experience dinners begin at 6:00 pm.
Mutual date to be selected between Tulsa Zoo and auction winner for an evening between May 1- September 30.
Courtesy of the Tulsa Zoo and Suzanne and Jim Kneale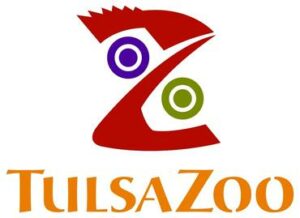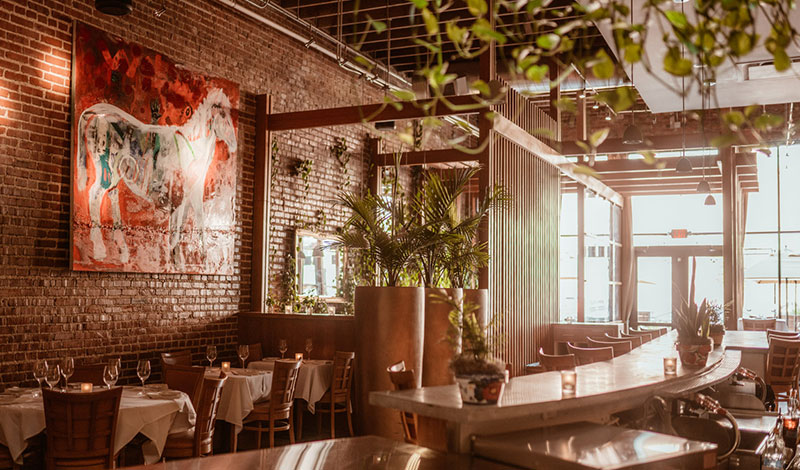 Dinner at Amelia's Wood Fired Cuisine
Five-Course Dinner for 8 guests with wine pairings
For those who love the extraordinary cuisine, fine wines and the art of gathering, this dinner for 8 is for you! Enjoy a five course chef's tasting menu with paired wines all in the romantic setting of Amelia's!
Dinner to be held on Thursday, March 2, 2023.
Courtesy of Amelia's Wood Fired Cuisine